While this once small, family-owned construction company is now a large, multi-discipline, employee-owned firm, one thing hasn't changed — the Nabholz name has been synonymous with integrity since Bob Nabholz founded the business in 1949. Integrity is what motivates our purpose and our guiding principles, and it's the foundation for every project we touch.
But above all, integrity means valuing people. Valuing our employees by being a leader in job site safety, operating a nationally recognized wellness program, and providing ongoing advancement opportunities. Valuing our clients through hard work, rapid response, and respect. Valuing our subcontractors, design teams, and all those who play a role in our projects with an open-door policy and honest communication.
These concepts are more than words on a page; they are the truths this company lives by, truths that have been proven time and again over our seven decades in operation.
OUR PURPOSE
GROW OUR PEOPLE
We grow our people by providing stable employment offering training and advancement opportunities, and helping to improve individual health and wellness.
SERVE OUR CLIENTS
We serve our clients by helping them to thrive and achieve their goals, and by providing customer service unmatched in the industry.
BUILD OUR COMMUNITIES
We build our communities by sharing our blessings: giving our time, talent, and treasure; improving the cities and towns we live in and the lives of our neighbors.
GUIDING PRINCIPLES
SAFETY
We will make the overall wellbeing of our employees, their families, and everyone we encounter our top priority. This focus will include physical safety on job sites, as well as our employees' health and general quality of life.
QUALITY
We will offer the highest possible quality for all our products and services.
SERVICE
We will provide our customers with extraordinary service experiences, creating a competitive advantage.
INNOVATION
We will consistently explore avenues to improve our processes, services, products, and the experiences of our employees and our customers.
Community
We our community
When we say a part of our purpose is to build our communities, we're not just talking about building schools or hospitals or roads. We're talking about a deep, personal commitment to improving the cities and towns where we live and work. This idea goes back to our founder, Bob Nabholz, whose tireless dedication to serving others exemplified the spirit of generosity that lives on at Nabholz today.
In fact, Bob established the Nabholz Charitable Foundation in 1987 to ensure support for the company's philanthropic efforts for years to come. To date, the foundation has contributed millions of dollars to countless charity and community organizations, hospitals, schools, and universities.
Although financial contributions are an important part of giving back, we believe it is the time and talent our employees give that truly make the difference. Each year, Nabholz employees generously donate thousands of hours of their own time to the causes and organizations they choose. And the best part? They do it because it's simply the right thing to do.
History
Our company may have started by chance, but since Bob sold that first house in 1949, we've built our history on strategic moves that further our mission – to grow our people, serve our clients, and build our communities.
1949
Nabholz Construction is Founded
R.D. "Bob" Nabholz starts Nabholz practically by accident after accepting an unsolicited offer to buy the house he had just finished building for his bride-to-be Barbara. (Don't worry, he built her another one!)
1963
Nabholz Incorporated is Established, with it Crane & Equipment Rental Services Begin
In another innovative management decision, Nabholz establishes new equipment rental services for both internal and external clients.
1973
Nabholz University is Established
Nabholz establishes a four-year carpentry apprenticeship training program, the first in-house carpentry apprentice training program in Arkansas to receive certification from the U.S. Department of Labor. The program is still going strong today!
1978
Nabholz Starts First Project for Arkansas Children's Hospital
Nabholz begins the addition at Arkansas Children's Hospital. Our relationship with ACH remains strong today.
1986
Recognized in Engineering News-Record magazine as "Top 400" contractor, based on sales volume.
Recognized in Engineering News-Record magazine as "Top 400" contractor, based on sales volume for the 1st time and we've been there ever since!
1987
Nabholz Charitable Foundation established
Committed to ensuring the company's ability to serve and support the communities we work in for years to come, the NCF is established.
1990
Nabholz Expands Into Northwest Arkansas and Oklahoma.
Nabholz expands to Northwest Arkansas and Oklahoma Markets with the acquisition of KA Industries. 
1990
Nabholz Specialties Services Forms
Nabholz establishes our client services group, now called our specialty services group, to provide clients with a team of multi-skilled craftsmen to manage those "get-it-done-now" facility maintenance needs.
1993
Nabholz Industrial Services established in Conway
Nabholz establishes our industrial services operation specializing in millwright and rigging.
1993
Northwest Excavation established in Rogers
Nabholz establishes our excavation service group now our Civil services providing full site prep, utility and road construction services.
1996
Nabholz opens an office in Springfield, MO
Nabholz opens our office in Springfield to better serve clients and team members in the region.
2004
Nabholz expanded into the Kansas market
2004
Nabholz expands into Northeast Arkansas
Nabholz expands into Jonesboro with the purchase of BB Vance and Sons. 
2007
Nabholz Wellness program founded
Nabholz Wellness program was implemented to improve employee well-being through regular wellness testing, results-based intervention, better access to care, and employee incentives.
2012
Nabholz establishes office in Olive Branch, MS.
Under the Leadership of our Industrial Services Operation Nabholz opens an office in Olive Branch, MS serving the Northern Mississippi and Greater Memphis area.
2012
Nabholz Environmental Services is formed
In yet another move to further serve all our clients facility needs, Nabholz grows services to include professional environmental assessment and abatement services.
2013
Entegrity is established
Entegrity, a partnership between Nabholz and Viridian, specializing in Energy Savings Performance Contracts is established
2019
Nabholz opens office in Connecticut for its newly formed railroad services group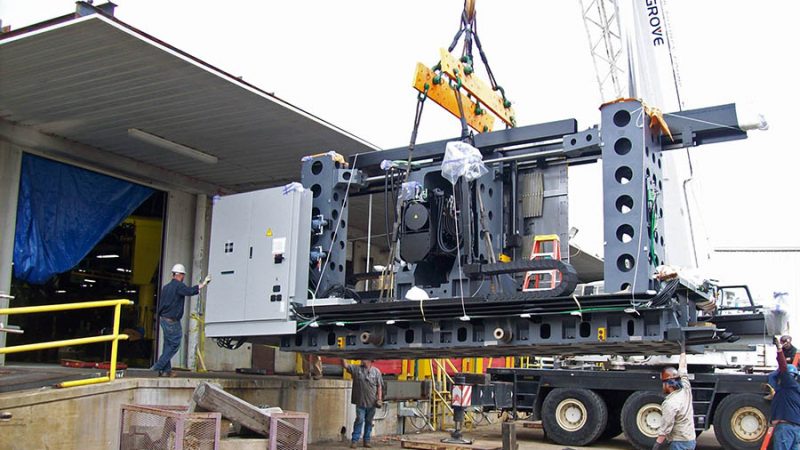 2019
Nabholz expands into Middle Tennessee and the Nashville Metro area
Led by the industrial team's acquisition of Continental Machinery Movers, Nabholz establishes a presence in Middle Tennessee, with an office in Portland, followed by a new office in the Nashville suburb of Franklin.
2022
Jake Nabholz Becomes CEO
On January 1, 2022, Jake Nabholz became the new Chief Executive Officer of Nabholz. Predecessor Greg Williams remained as Chairman of the Board.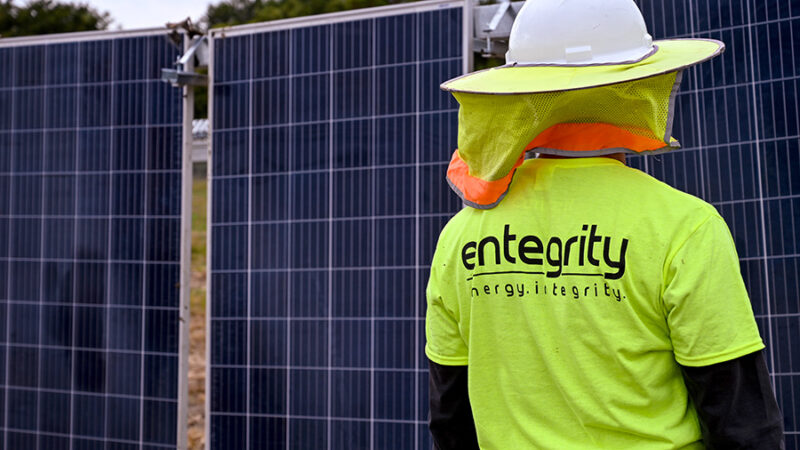 2022
Entegrity Becomes a Wholly-Owned Nabholz Company
In August 2022, Nabholz purchased the remaining stakes of Entegrity Energy Partners, becoming the sole owner. Nabholz had previously been majority owner since it the company was established in 2013.